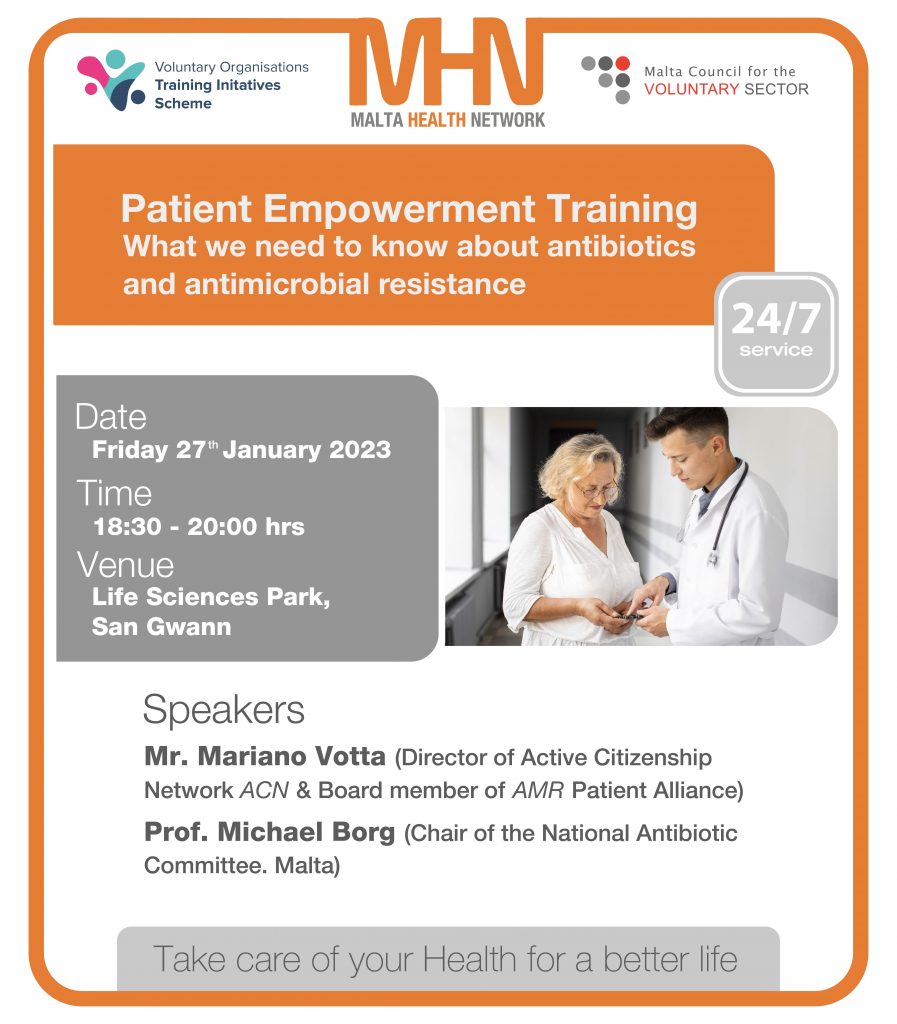 Malta Health Network organised on 27 January 2023 the 2nd Session of training of The Patient Empowerment Training. During this session, speakers discussed "What we need to know about antibiotics and antimicrobial resistance."
Key Speakers:
Mr. Mariano Votta: Director of Active Citizen Network (ACN) and board member of AMR Patient Alliance
Prof. Michael Borg: Chair of The National Antibiotic Committee, Malta
Presentations were followed by questions from the audience.
This project was funded by the Training Initiatives Scheme managed by the Malta Council for the Voluntary Sector.
This event was also supported by the Malta Medicines Authority.